Natural fermentation in vat


This method was discover by two scientists, Messieurs Porte and Charmat, in 1906 and 1909.The prise de mousse does not occur in bottle but in a tank under pressure, known as an autoclave.

After the « prise de mousse » at cellar temperature (10-12°C) the wines are left on the lees for a period of 3 months. During which time the lees are stirred every day to put them into suspension which allows the wine to attain perfect harmony. The wine is then delicately filtered and a small "dosage" added as a final touch.

The fermentation in the vat allows for the control of quality throughout the process of the transformation of still wine into sparkling wine by having the help, today, of thermo regulation which is so important in the making of wines of quality.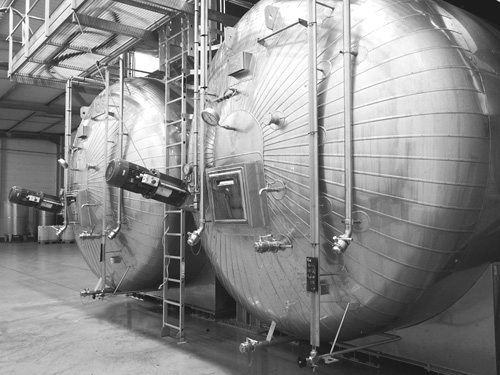 A constant requirement for quality of our wines